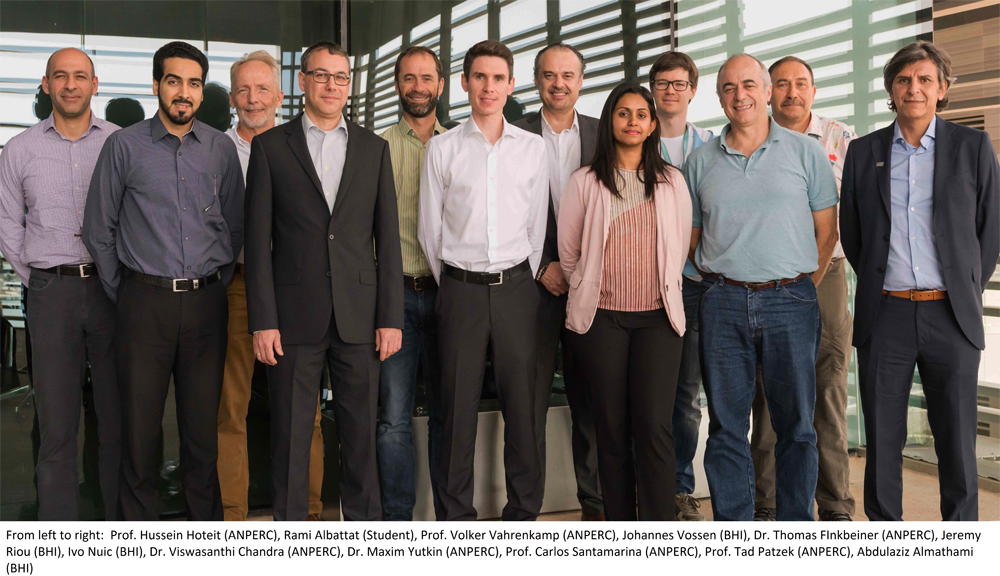 ANPERC is proud to announce that Baker Hughes Incorporated (NYSE:BHI) donated valuable technical software to King Abdullah University of Science and Technology (KAUST) in Saudi Arabia. This donation is part of the company's ongoing support of education initiatives to develop the next generation of innovators. Baker Hughes' JewelSuite™ reservoir modeling software will enhance teaching, learning and research at the university.
"The scientists and students have already started to use JewelSuite for their research, and its use will spread to streamline and unify several workflows in the center," said Tadeusz W. Patzek, Director of the Ali I. Al-Naimi Petroleum Engineering Research Center at KAUST. "We are proud to work with Baker Hughes and look forward to using their technology to educate future leaders of the industry."
This technology simplifies modeling and allows students to quickly build accurate 3D models, regardless of the reservoir's structural complexity. The suite of software will allow students and faculty to gain a clearer picture of the subsurface and to predict how much oil or gas might exist in a given location. The software will enable students and faculty to create complex 3D models of underground oil reservoirs and integrate those models into engineering solutions. The software also lets users analyze subsurface data and provides refined tools to see the impact of different types of completions and stimulation techniques, such as hydraulic fracturing, on models they have created to determine the most productive zones for fracture treatments.
"We are excited to provide a software gift that will help further KAUST's research and educational mission," said Martin Brudy, Vice President, Technical Software at Baker Hughes. "It's important that we devote resources to help train top talent, and partnering with universities like KAUST is an excellent way to do that."
This is the first donation Baker Hughes has made to KAUST. Baker Hughes is exploring additional collaboration and research opportunities with KAUST.