KAUST SPE student chapter and participants from several countries were recently invited to participate in the World Petroleum Exhibition organized by SPE Sultan Qaboos University Student Chapter and sponsored by SPE International.
The event was held from 29th to 31st January 2023 at the Grand Hall of Sultan Qaboos University in the Sultanate of Oman, with a closing ceremony on February 1, 2023.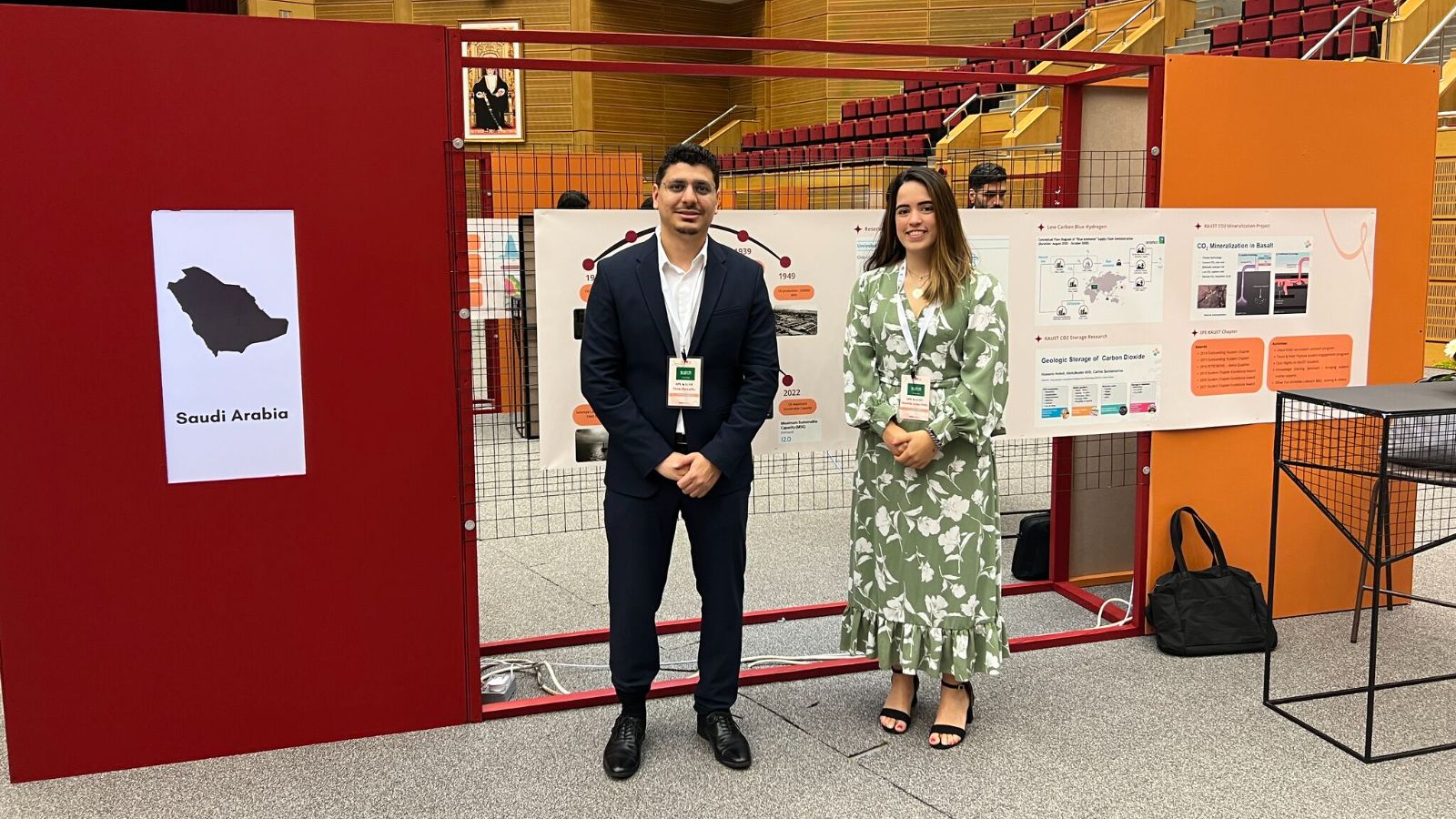 Daniela Arias Ortiz, a Ph.D. student from EGG group led by Center Director Professor Tadeusz Patzek and Feras Rowaihy, a Ph.D. Student from ARMS group, led by Professor Hussein Hoteit, presented KAUST/ANPERC's research projects and the Kingdom's initiatives related to carbon emissions reduction and energy transition.
During the event, Ph.D. student Feras Rowaihy won second place in a scientific competition sponsored by Petro Barza. The Petro Barza Paper Contest focused on paving the way for energy transition and finding solutions to climate change due to carbon emissions.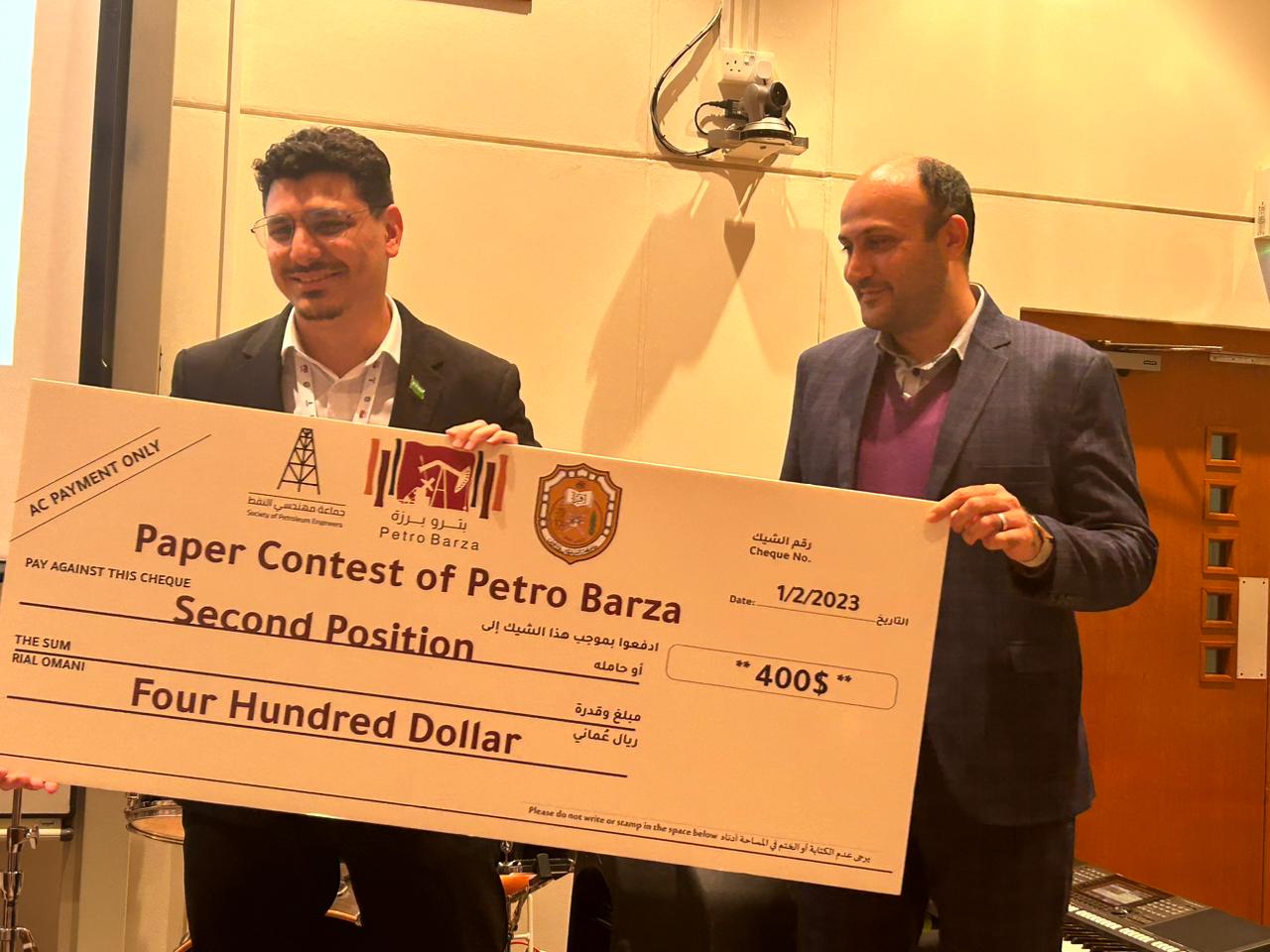 The SPE KAUST Student Chapter representatives had this to say about their experience at the exhibition:
"It was an excellent opportunity to exchange knowledge and connect with colleagues worldwide. Thanks to the SPE Oman Section & SPE Sultan Qaboos University Student Chapter for the great initiative and the unforgettable experience! Thanks to our SPE advisor, Professor Hussein Hoteit, for supporting our student chapter." – Feras Rowaihy.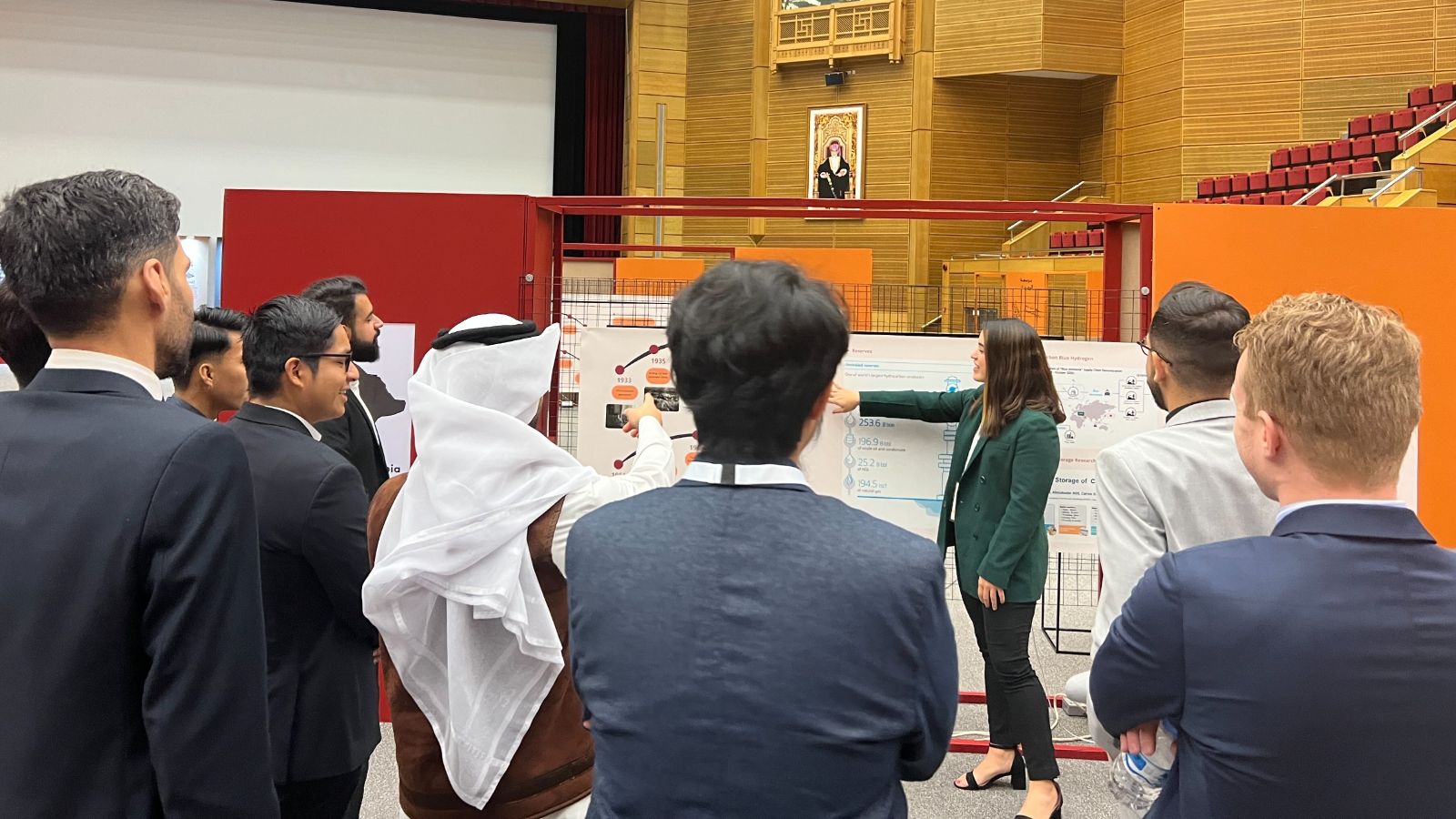 "It was a pleasure to represent KAUST SPE Student Chapter with Feras Rowaihy during the "World Petroleum Exhibition" organized by SPE Sultan Qaboos University Student Chapter.
We shared information about the oil and gas history in Saudi Arabia, the ongoing projects related to Energy Transition in the Kingdom, and the achievements of the SPE KAUST Student Chapter. Also, we networked with colleagues from several countries who represented their student chapters.
Thanks to the SPE SQU Student Chapter for the great initiative and the unforgettable experience! Thanks to our SPE advisor, Professor Hussein Hoteit, for supporting our student chapter." – Daniela Arias Ortiz