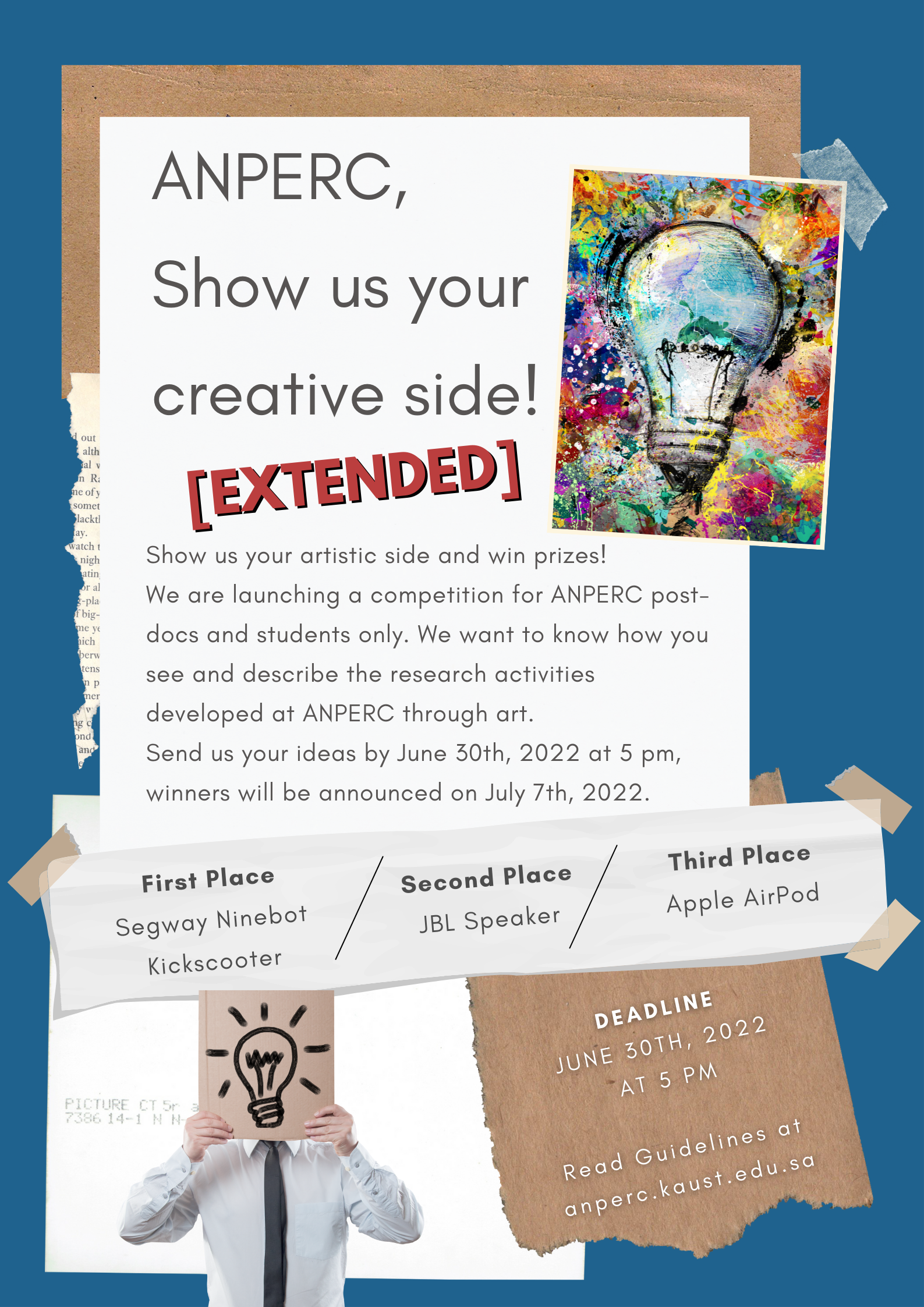 We'd like to see your creative side!
The competition aims to receive design ideas for ANPERC's new logo and new visuals for future events. If you are interested and really committed to participating, please read the rules below:
- Participants must be either Post-Docs, Masters Students or Ph.D. Students registered in any research group of ANPERC at the time of the competition.
- The material should be approved by your supervisor/P.I. for submission.
- Only individual submissions are acceptable. Group submissions are not permissible.
- Winners must be aware that after delivery of the prizes, the full responsibility for damages and any type of accident that occurs with the delivered items is borne by the winner.
- Images of people or animals will be automatically disqualified. Only graphic design developed by the participant is allowed in the competition.
- Materials must be sent in the following formats:
PNG Image (High Resolution)
PSD Document (High Resolution)
- All participants who submit their materials must be aware that they automatically authorize the copyright of the creation to ANPERC and allow ANPERC to use the material indefinitely.
Prizes
A committee will evaluate the submitted designs. The top three designs in the competition will win incredible prizes listed below. The evaluation will be based on the best representation of ANPERC artistically, and illustrate creativity and originality.
1st prize: Segway Ninebot Kickscooter
2nd prize: JBL Speaker
3rd prize: Apple Airpods
Deadline
All materials must be submitted to contact.anperc@kaust.edu.sa by 30th June, 2022, 5 PM (17:00) Arabian Standard Time.
The Winners of the competition will be announced on July 7th, 2022.