​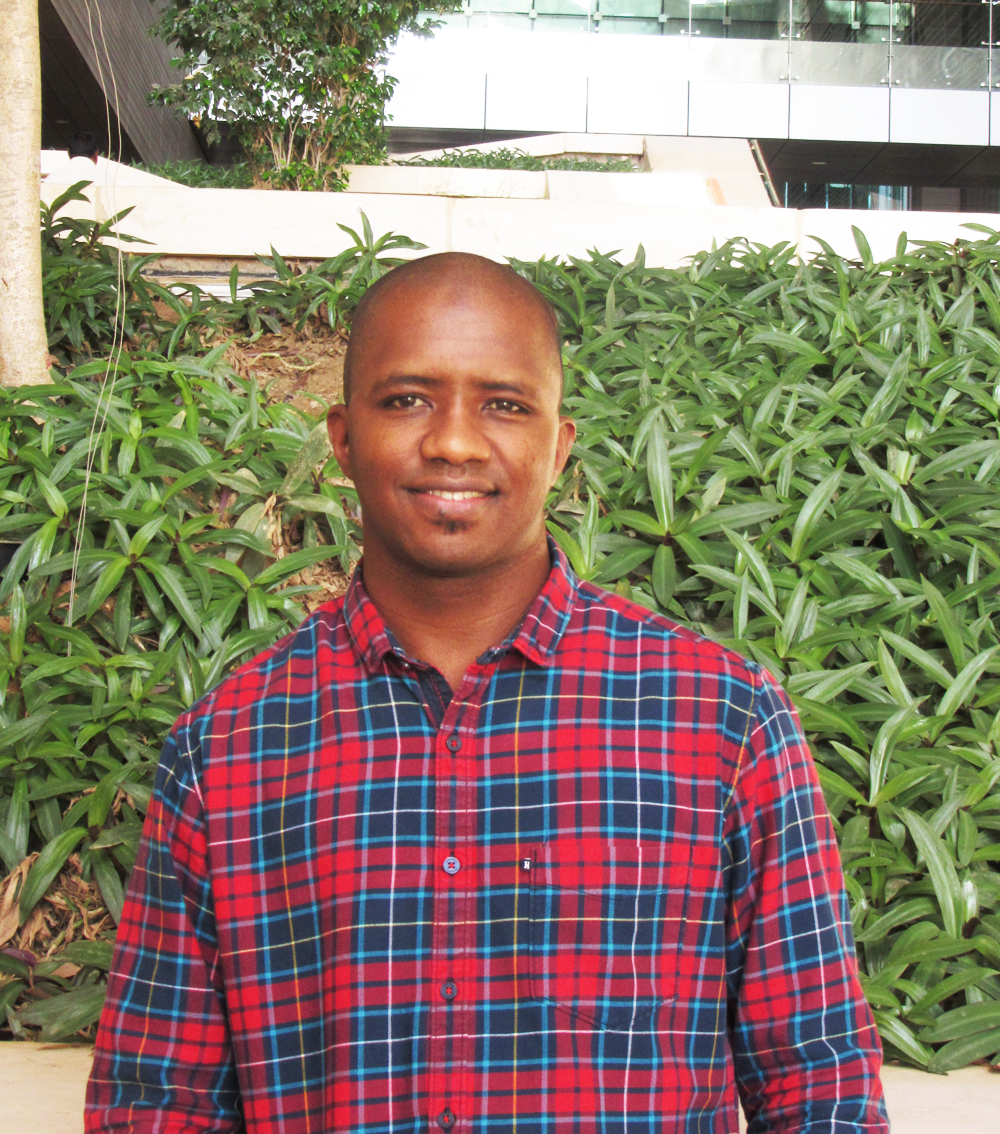 Since its beginning in 2015 the ANPERC lab team has been growing steadily. Over the past few months two more lab technicians joined our team, which now consists of four people. Elhadj Marwane Diallo joined us in August. Diallo graduated in Physics at the University of Grenoble, France. Prior to joining ANPERC his main research interests were based on the study of material surfaces, and material characterization using different techniques such as Metrology tools and Surface Spectroscopy Techniques. His current research interests are based on specialized experiments in petrophysics, rock characterization and coreflooding.
Diallo: "I am amazed how quick the center had been build and got operational within a short amount of time. The people and the work environment are exceptional. The center is progressing very fast with the acquisition of state of the art equipment. The staff attitude and spirit are the key points that motivated me to join the center. You feel home and welcome in every aspect. To be part of a team of engineers and scientists that is building success every day for the Kingdom and beyond gives strength and motivation. I am enthusiastic about the cosmopolite environment and the professionalism at ANPERC.
Marlen Tleuberdinov joined the lab in October. Tleuberdinov is originally from Kazakhstan and received his Bachelor's

Degree in Petroleum Engineering at the Texas A&M University in the USA. He then joined the Weatherford Laboratories in Aktau, Kazakhstan where he worked as an SCAL Engineer before obtaining his Master's Degree in Petroleum Chemistry at the Karaganda State University, Kazakhstan. At ANPERC, Tleuberdinov works as a Petrophysics Lab Technician. His research interests include geological exploration activities and the correlation and combination of field and laboratory data to implement practical solutions in reservoir management.
Tleuberdinov: "It is difficult to convey the feeling of excitement when you join KAUST. KAUST introduces a combination of broad and solid experience and knowledge, high standards of business ethics and communication between people and application of cutting-edge technologies in order to dedicate itself to academic and research excellence. Walking on campus and meeting people from around the globe displays how diverse the KAUST community is and what is more impressive is to see how all these people are united to cooperate in achieving the ultimate goal of KAUST. I expect myself to implement and share my knowledge and experience with my colleagues and students at ANPERC while further developing it. I look forward to being a valuable member not only of the ANPERC team, but of KAUST as well.
Welcome to ANPERC and to KAUST!
More information about our Lab team here