​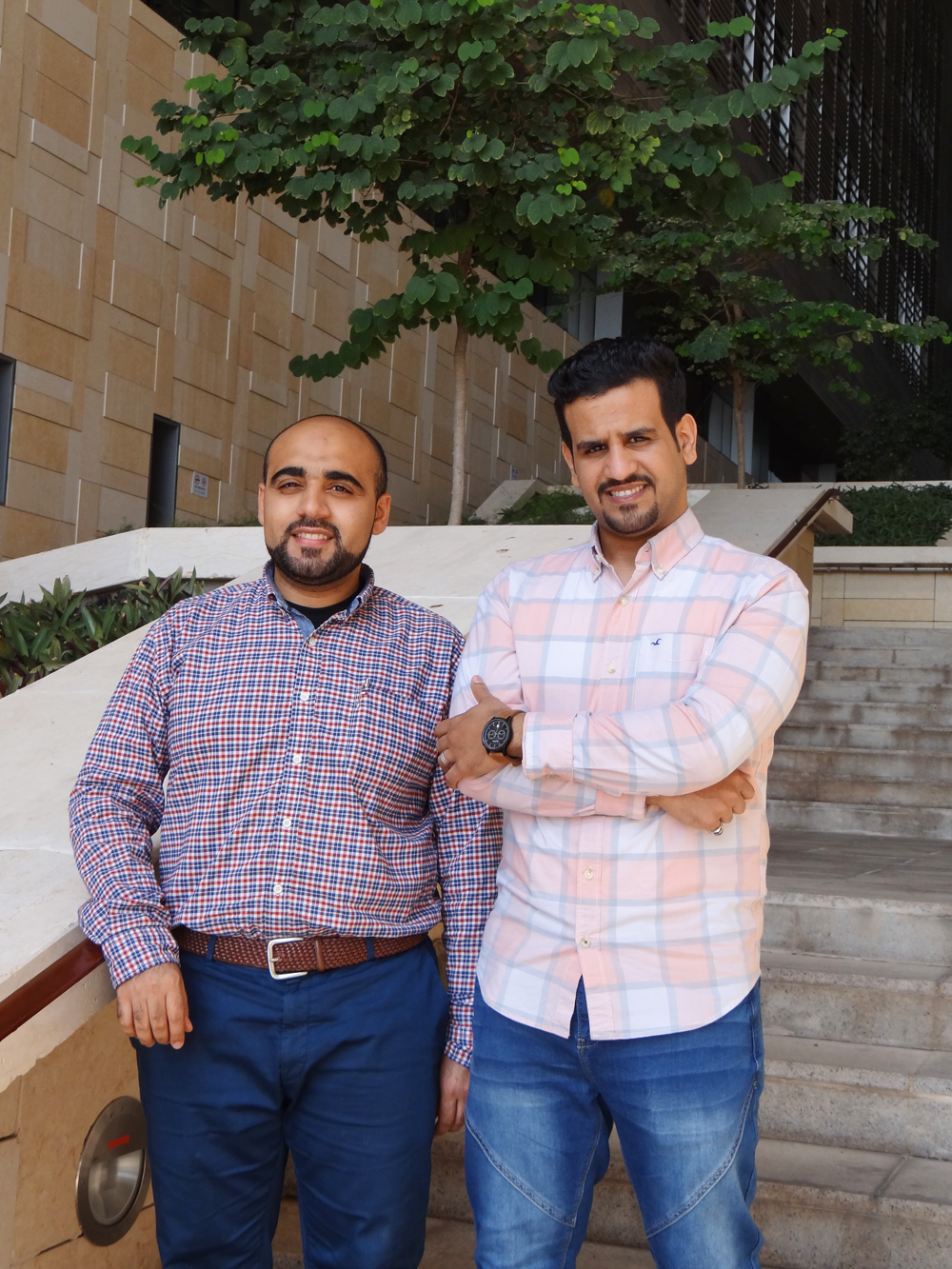 Ahmad Alabdulghani and Ahmed Albalawi
ANPERC welcomed two new members last month. Both Ahmed Albalawi and Ahmad Alabdulghani come from Saudi Arabia and started their new careers in September.
Ahmed Albalawi is a Research Designer and works with Professor Hoteit. He recently earned his Bachelor's degree in Manufacturing Engineering Technology from Western Kentucky University in the United States. Albalawi: "When I arrived here I was so excited to get my first experience of working at KAUST, because I know it is a special and unique place to work. I am impressed with the diversity of cultures and the real communication between people. The work environment is challenging, collaborative, optimistic, and feels like a family. I think I will be closer to achieving my goals and learning huge experiences and I will ensure that I will develop my skills within the workforce of KAUST. It has been an honor and a pleasure to be part of ANERPC and Professor Hoteit's group." When he is not working, Ahmed enjoys playing video games and watching movies.
Ahmad Alabdulghani earned his Bachelor's degree in Petroleum Engineering at the University of Manchester in the United Kingdom. He then went to work in the oil industry for six years before coming to KAUST to pursue his Master's degree in Earth Science and Engineering. Alabdulghani: "At KAUST, the opportunity and the possibility of accomplishing the goal of a research focus are ripe. The university has clear ambition, qualified staff, state of the art laboratory equipment, and enormous library resources, which altogether make KAUST the best place for any researcher to unleash his or her power. My experience and KAUST will enrich my understanding and widen my knowledge in my chosen area of research."
Welcome to ANPERC and to KAUST!