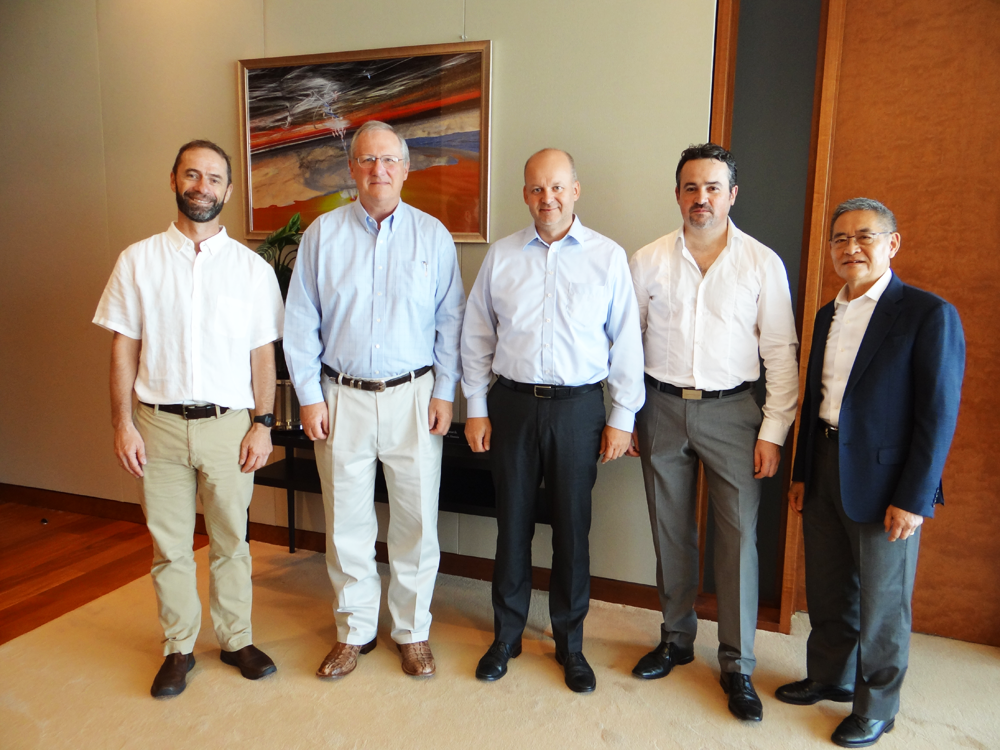 From left to right: ANPERC senior research scientist Thomas Finkbeiner, Prof. James Calvin, KAUST Vice President of Academic Affairs, Prof. Gerhard Thonhauser, Montan University, Prof. Holger Ott, Montan University and David Yeh, KAUST Director of International Programms.
KAUST and Montan University Leoben from Austria recently signed a Memorandum of Understanding to allow extensive collaboration between the two universities. The Memorandum was signed Professor Jean Fréchet, Senior Vice President - Research, Innovation and Economic Development and will serve as an opportunity for ANPERC to connect with the department of Petroleum Engineering of MUL and set up various potential collaboration projects such as a student exchange or collaborative research fundings. MUL is Austria's main university for mining and engineering and there are a number of other research disciplines where innovative and technological synergy between KAUST and MUL may be created. As a part of the signing ANPERC was honored to welcome Professor Gerhard Thonhauser, Head of Department of Petroleum Engineering and Chair of Drilling and Completion Engineering and Professor Holger Ott, Chair of Reservoir Engineering of MUL from the 25th to the 28th of September. The Professors introduced MUL and its research disciplines to ANPERC students and staff and gave academic lectures about oil-drilling and its monitoring and geological carbon storage. Professor Gerhard Thonhauser also has extensive experience working on challenging issues facing oil and gas fields in the region, so research with ANPERC and KAUST could also involve more in-kingdom industrial partnerships. Thank you Professor Thonhauser and Professor Ott for visiting KAUST and we are looking forward to a successful collaboration between the universities.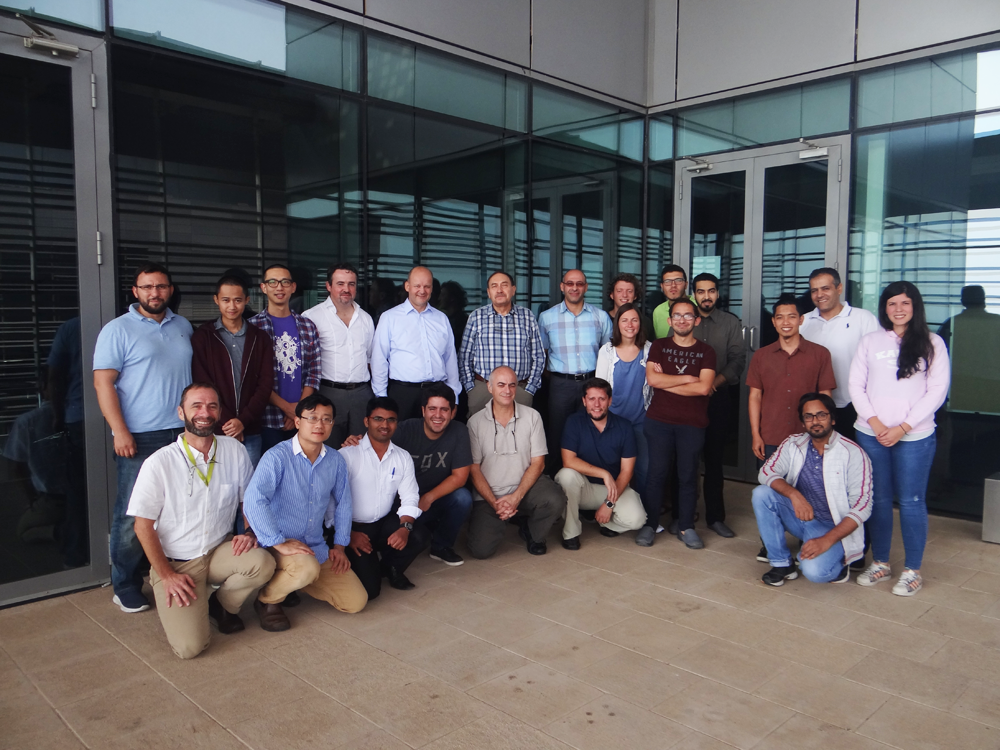 Professor Thonhauser and Professor Ott with ANPERC Faculty, Staff and students.