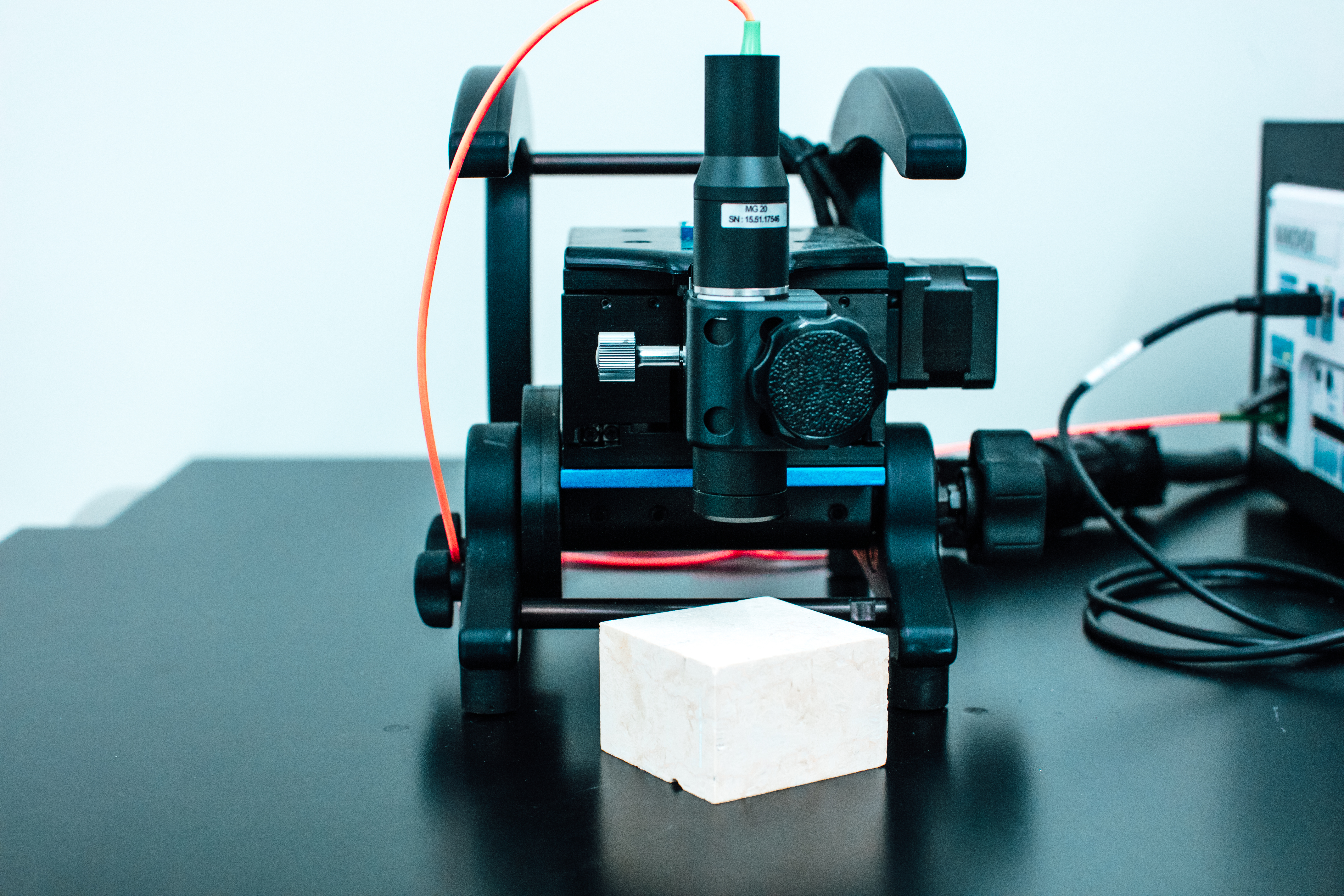 Brand: Nanovea
Model: JR25
​Equipment Capabilities

This equipment is designed to measure:

1) Variety of subsurface conditions, angles, and height.

2) It has the ability to measure an area up to 25mm x 25mm.

3) With a fully rotational scanning head, the JR25 has the ability to measure surfaces at different angles.

4) The JR25 has been designed specifically for production environments where samples cannot be moved or in open field studies.

5) It produces 2D and 3D imaging.